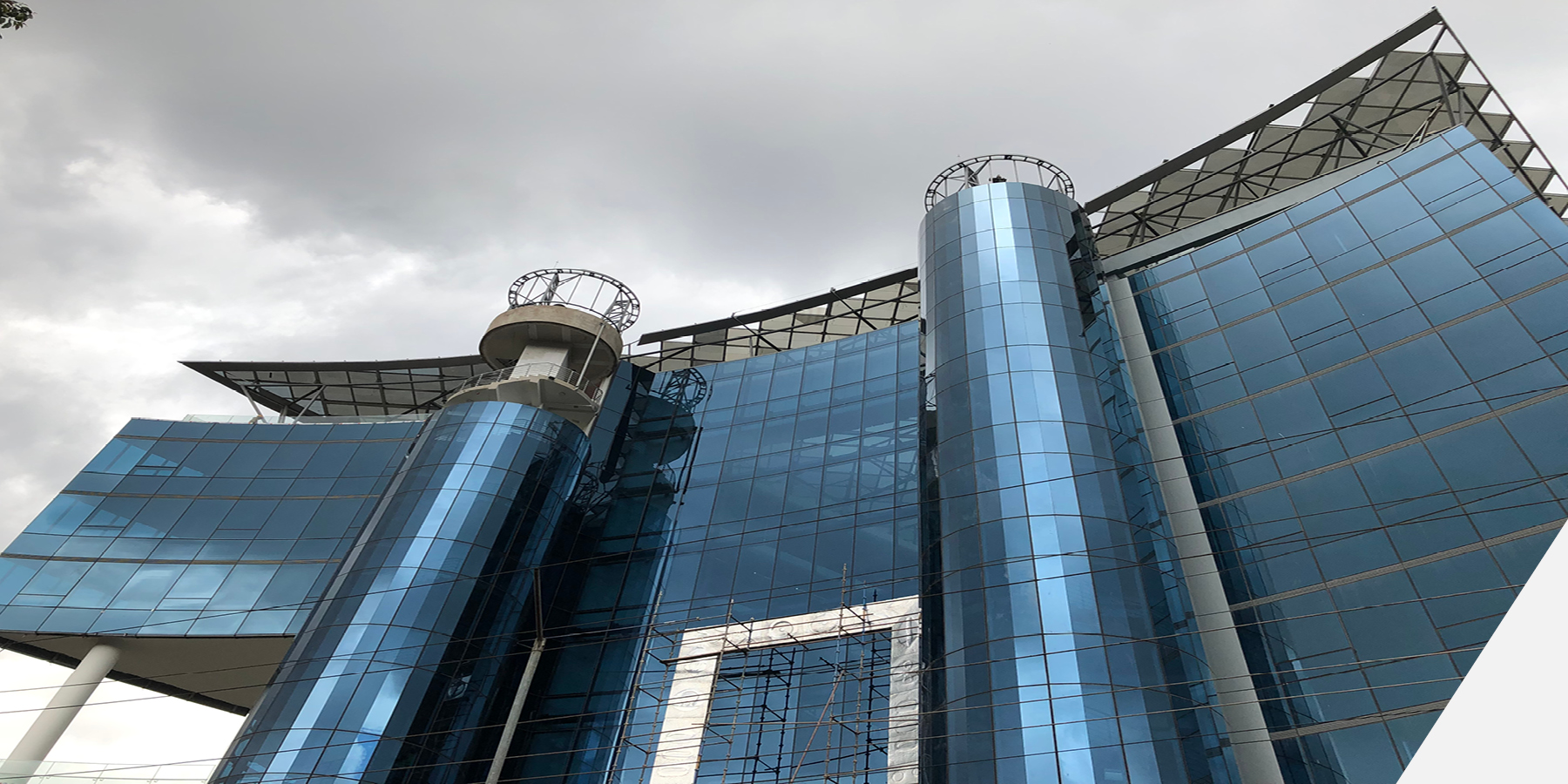 03 Jul

I&M Bank

Services provided:
Specialist Facades Engineers

Scope of Works:
This nine storey commercial office development in Nairobi for I&M Bank features a bespoke unitised curtain wall and a structural steel roof that is glazed with transparent photovoltaic panels.

Sutherland was appointed as facade consultant on this project with key areas of focus being human comfort modelling,  optimisation of the facade materials, and complete design concept and execution of the glazed roof.  The project required an entirely bespoke die suite for the curtain wall, which allowed for the dual plane feature of the facade. The curtain wall was manufactured and installed by a Dubai based contractor which necessitated rigorous review of shop drawings and ongoing QA/QC monitoring. The glazed roof features the latest amorphous silicon thin-film solar technology from Spain, and will be the largest Building
Integrated Photo Voltaic installation on the African Continent when completed.